What is a Cannabis Cup?
Is a cannabis cup like a K-Cup for coffee? A cup you keep your weed in? No! A "Cannabis Cup" is like the Stanley Cup, in that it's an award for high-quality cannabis buds or cannabis products. The most prestigious marijuana award, the original Cannabis Cup, is given by High Times magazine. This publication has been reporting on marijuana and counterculture topics since 1974, and they're the gold standard when it comes to cannabis activism and cultivation, publishing articles about the herb even when it was illegal in the US, so their Cannabis Cups are the most prized. There are several places where these cannabis cups are awarded, and they're given from everything from the best of a strain of marijuana buds to the best cannabis products. While it may seem frivolous to an outsider, these cannabis awards can mean the world to a medical marijuana company, just like any other trade show award in any other industry.
Cannabis Cups and Marijuana Expos
There are many different contests and events in the US and around the world for the best cannabis and cannabis products where organizations award a Cannabis Cup. Many of these events occur on April 20th, 4/20, the unofficial holiday for cannabis enthusiasts. At these expos, marijuana enthusiasts and journalists mingle with cannabis industry experts and discover new strains and cannabis products. At a 420 expo, one can find showcases for new products like new cannabis edibles, hydroponics products, smoking devices, hemp clothing, cannabis beauty products, and much more. Many of these products are then given seals of approval or awards for being the best in their category.
Different Cannabis Cups Around the World
Cannabis expos don't just happen in Amsterdam as they might have a few years ago. Now that marijuana has become legal in several states in the United States, new opportunities are opening up for marijuana growers, distributors, processors, and enthusiasts to show off their products and gain recognition among the cannabis community: Cannabis Cup events. Let's take a look at some of the Cannabis Cups offered around the world.
The Original: the High Times Cannabis Cup
High Times magazine has held Cannabis Cup awards since 1988, when then-editor of High Times, Steven Hager, started the contest to further knowledge and acceptance of cannabis. The very first Cannabis Cup event was held in Amsterdam, though the magazine has begun holding Cannabis Cup festivals in states where medical and recreational marijuana has been legalized in the US, including California, Washington, and Colorado.
According to the official High Times Cannabis Cup website, "The HIGH TIMES Cannabis Cup is the world's leading marijuana trade show, celebrating the world of ganja through competitions, instructional seminars, expositions, celebrity appearances, concerts and product showcases. Hosted in states that have legalized medical and recreational marijuana, the Cannabis Cup stands as the foremost gathering place for the cannabis community to network and celebrate."
The Amsterdam Cannabis Cup
In 1988 when the first High Times Cannabis Cup was held, Holland was one of the few places where marijuana was legal either for medical or recreational use, and the city of Amsterdam was a mecca for cannabis enthusiasts the world over. Because of the herb's legal status, Amsterdam was the logical site for the first, and many subsequent Cannabis Cup events every year, usually during Thanksgiving, or the last week of November. Though the very first events focused on giving awards for high-quality marijuana strains, the events have expanded every year to include cannabis strain and product showcases, celebrity guest appearances, conference-style panels, and musical guests. Starting in 1997, there is also a special event where a cannabis activist is recognized for their work by being inducted into the Counterculture Hall of Fame. Bob Marley was the first inducted in 1997, but other inductees include Allen Ginsberg, Louis Armstrong, High Times founder Tom Fourcade, Tommy Chong and Cheech Marin, Jack Kerouac, the Cannabis Cup founder Steve Hager, and many others who have furthered the cause of legal cannabis.
High Times Cannabis Cups in the U.S.
The first High Times Cannabis Cup in the United States was held in San Francisco California, and it was renamed the Medical Cannabis cup to celebrate the legalization of marijuana for medical use in California. As more and more states have been legalizing cannabis for both medical and recreational use, the magazine decided to hold Cannabis Cups in those states as well as in Amsterdam on Thanksgiving. There are also no set times for Cannabis Cups in the US, so there are expos held in July in some states but also on April 20th in others.
The Medical Cannabis Cup
At the very first High Times Medical Cannabis Cup event in 2010 in San Francisco, magazine staffers from High Times were the ones to vote on the marijuana strains and edibles categories, which were sativa, indica, hash, and edibles. Attendees of the conference got to vote on other categories, which were best expo booth, best glass smoking tool, and best cannabis product. High Times still offers the Medical Cannabis Cup to reward advancements in the medical marijuana industry, though the categories have shifted slightly over the years. Though they still give awards for the best strains, other categories such as Best CBD Concentrate are more focused on medical marijuana applications.
Benefits of Attending a Cannabis Cup
Whether you're a marijuana enthusiast or a legal marijuana business, there are many benefits to attending a High Times Cannabis Cup event. Getting a booth and winning a Cannabis Cup is an honor that will gain you recognition and boost sales. But even if you don't win one of the coveted Cannabis Cups, you can gain recognition just by being there, as well as make friends and partnerships that can help you grow your cannabis business. If you go, you need to make sure your product looks the best, and one way to do that is with packaging from GreenRushPackaging.com. The experts at GRP have developed special packaging for cannabis buds and products that will keep them fresh and secure, and they have a ton of styles and options.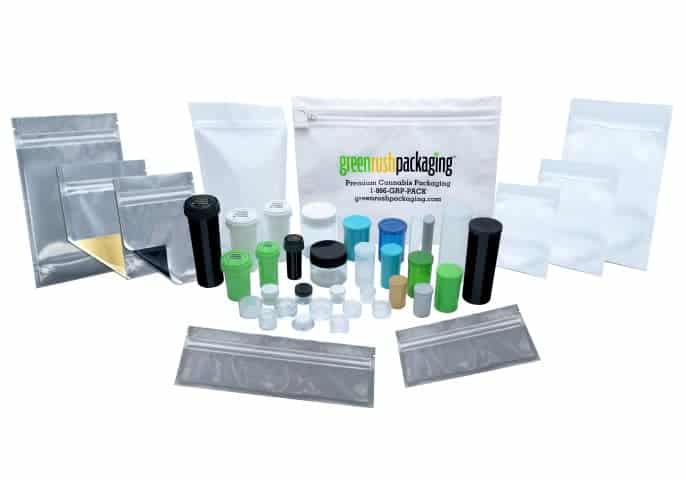 ---
Recommended Reading